Cretan Dreams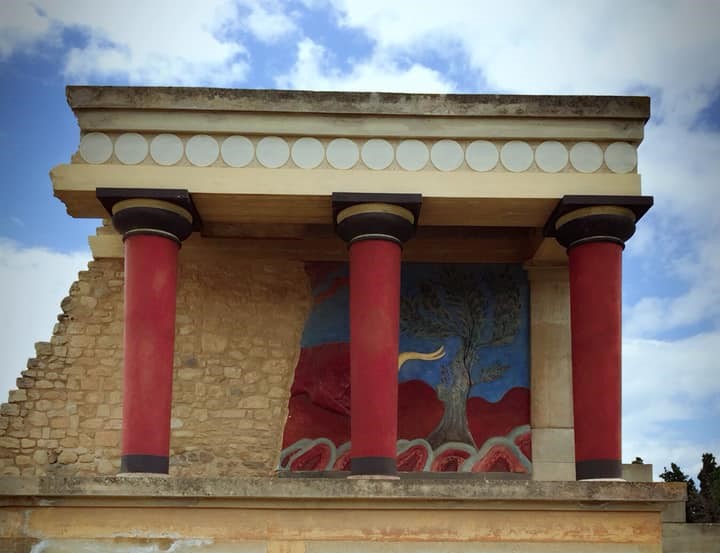 All my life I've said I would get married in Crete. I would lie in bed with my best friend talking about my wedding to an amazing man in a small church in the middle of nowhere. Today, my dreams came true. Crete was everything I thought it would be and more. We were walking through the historical streets and visiting monasteries and spectacular beaches and it got me thinking… I did not need a wedding to fulfill the dream, I had my dream right beside me. This post is dedicated to the highlights of our 8 day trip and the places you should not miss!
Basic Tips:
Rent a car as the island is huge and you will see nothing without one. (We rented with SK rentals and everything went smoothly).
April is the best time to visit with nice sunny weather (20-24 degrees) and less tourists
Split your days between the three major cities: Chania, Rethymnon and Heraklion
Chania
Tip: We spent 2 nights here. Chania is a pretty city with narrow streets, waterfront cafes and restaurants and not forgetting the Venetian port and lighthouse. Crete has history being occupied by the Venetians and Ottoman empire so you will see strong influences on architecture everywhere.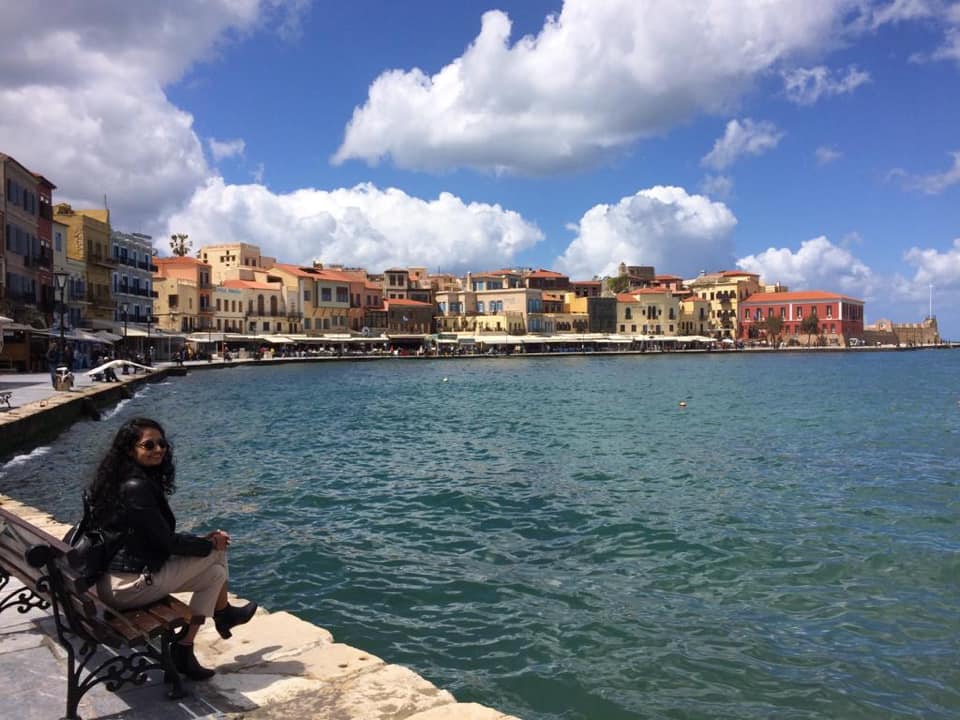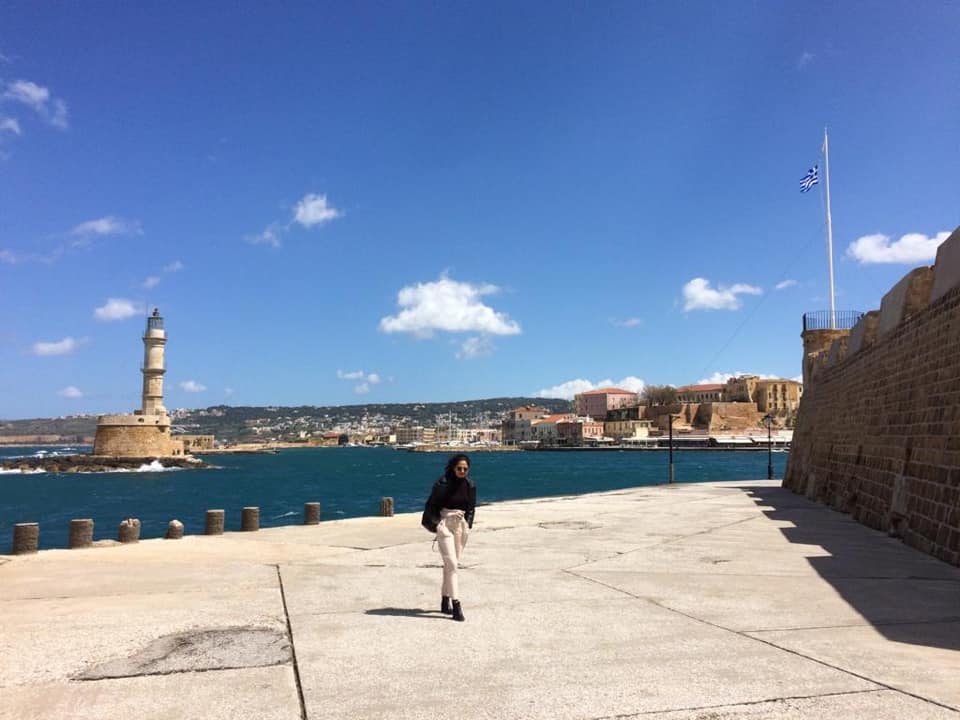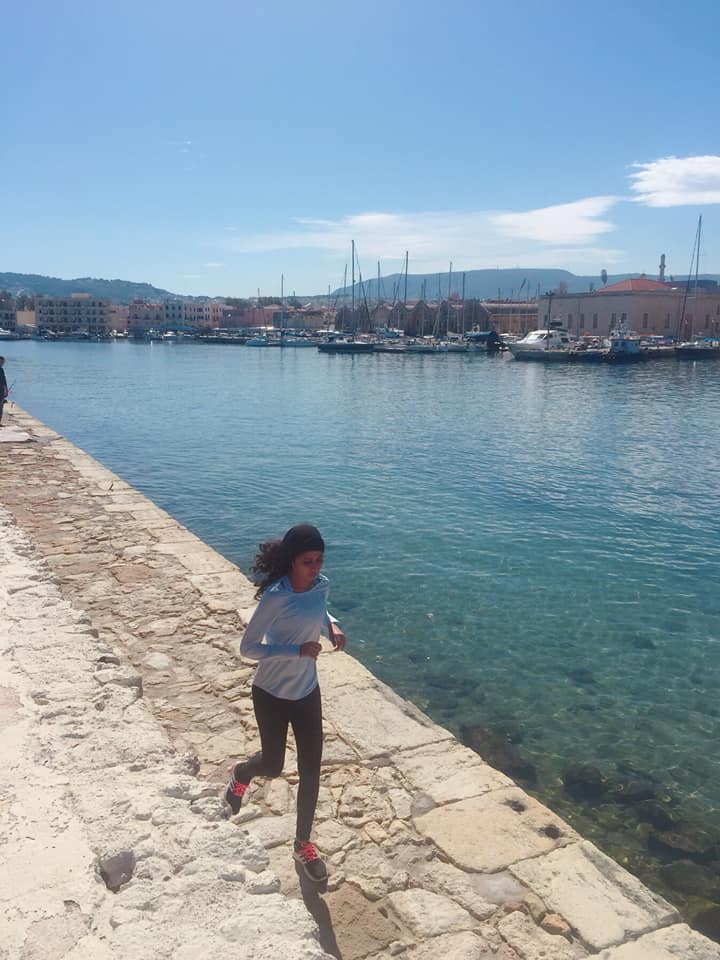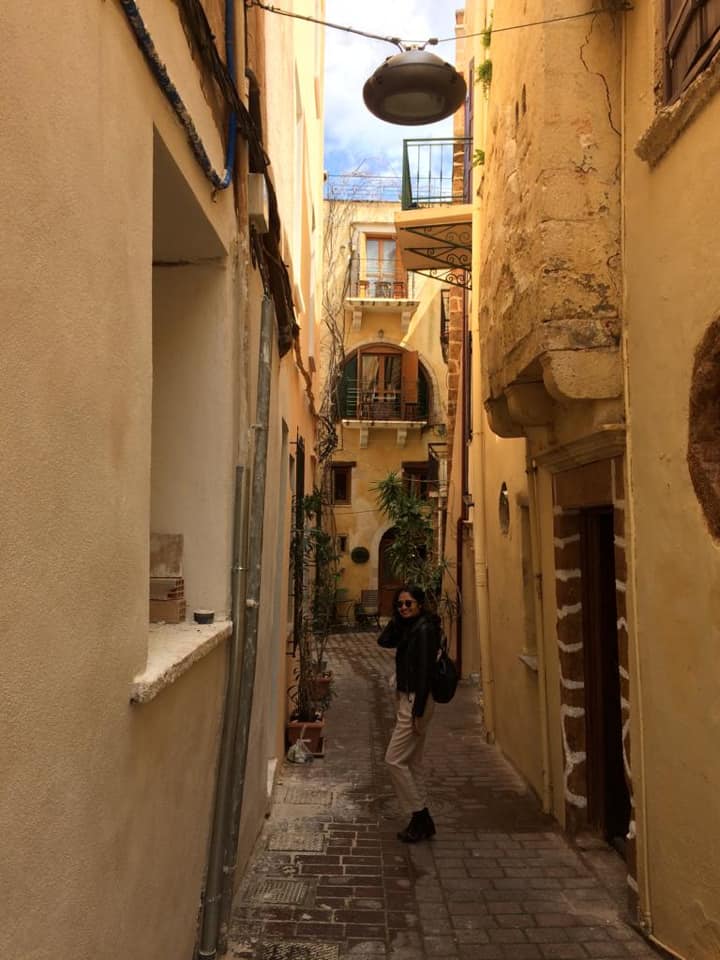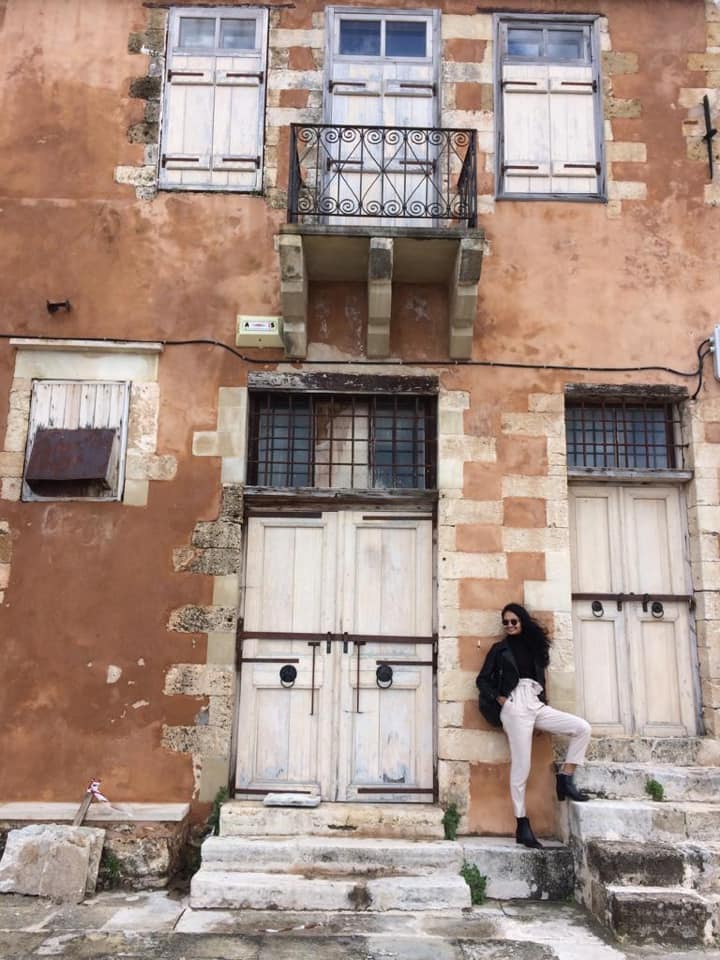 Apart from the walk around Chania be sure to check out a really nice cafe called Carte postale. There are guaranteed panoramic views of the city!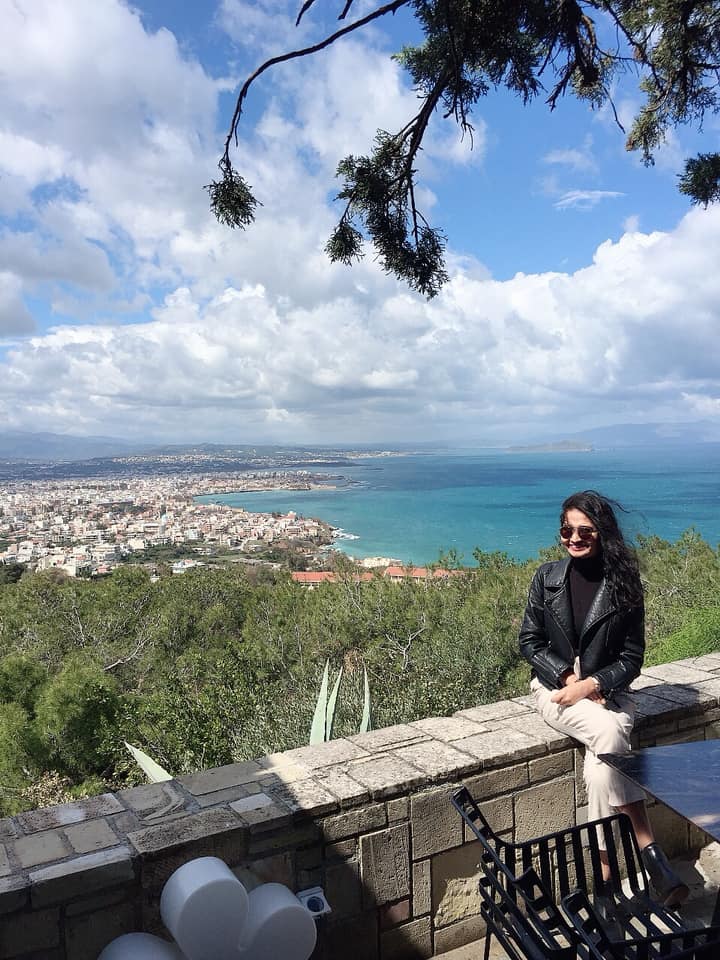 Just a short walk from the cafe you will find a nice park with the graves of Eleftherios Venizelos and his son Sophocles. There is information in the parks about these men, you will enjoy the walk and read.
Day 2 was spent on looking for the oldest olive tree in the world! It is said to be around 3000 years old. You will find this tree at Ano vouves.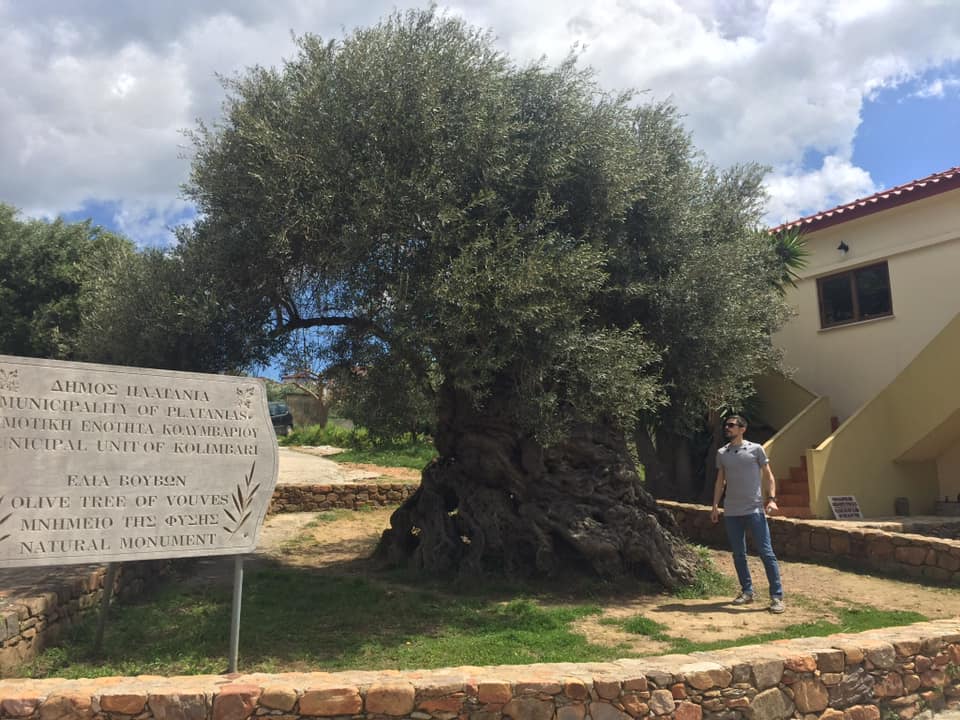 We also spent some time looking for Balos lagoon! A tip here: the views are worth it but the drive to Balos is horrendous! the roads are really bumpy, you will be driving at 10km/hour for at least an hour. Maybe get a jeep? Also, be prepared to walk to the lagoon after you arrive by car to the parking lot.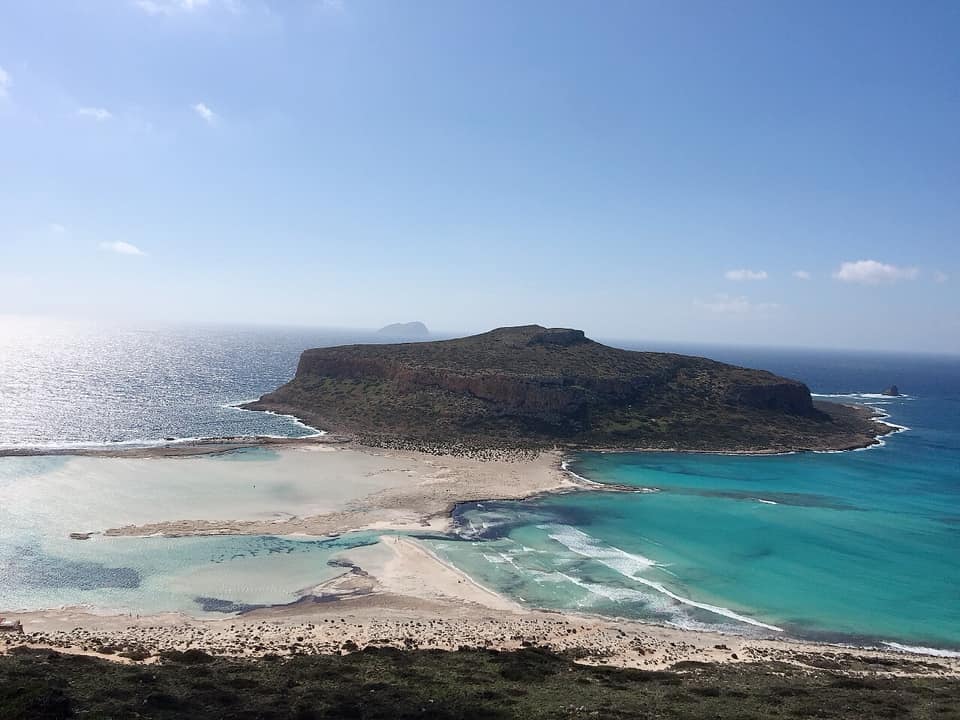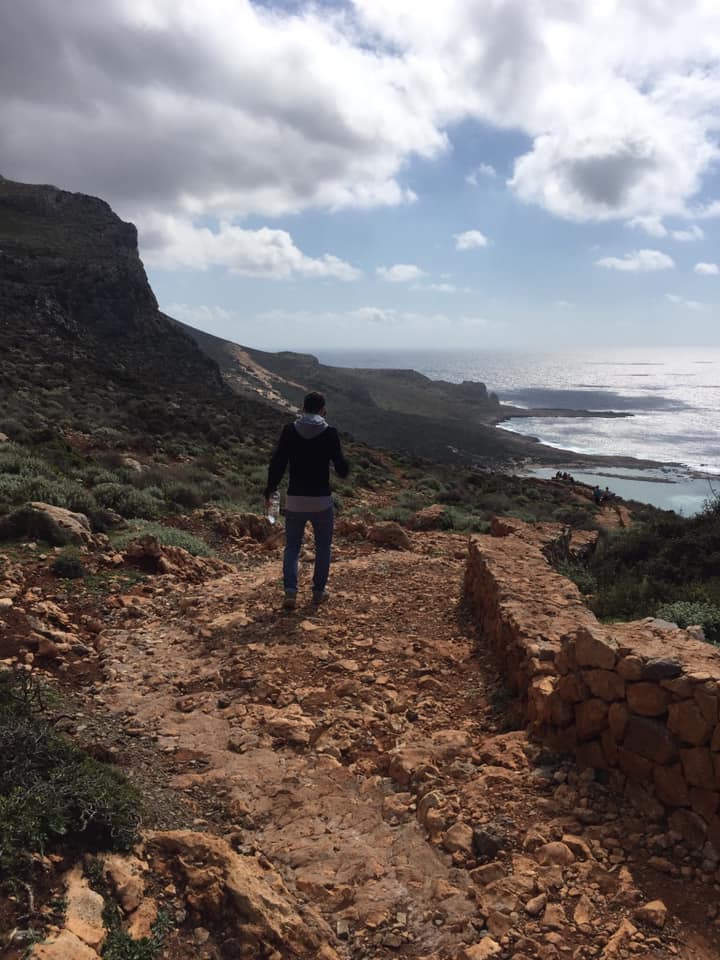 On the way to Rethymnon, we stopped at a cute village of springs called Argyroupoli. It had fresh spring water flowing through the village it's definitely worth a stop.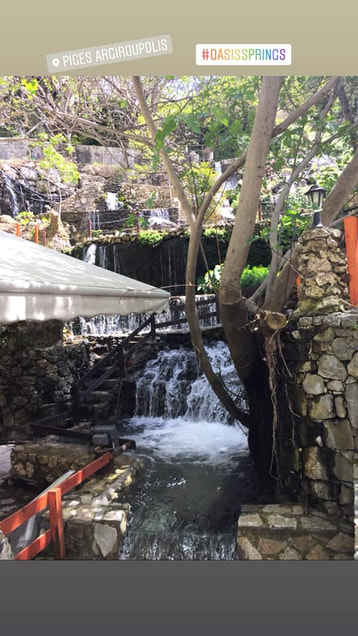 Rethymnon
Tip: We spent 2 nights here. It is the third largest city and the best one in my opinion. It is full of history with every street leading you to a story. Rethymnon was taken over by the Ottoman empire so you will see a large Turkish influence here in terms of architecture and culture.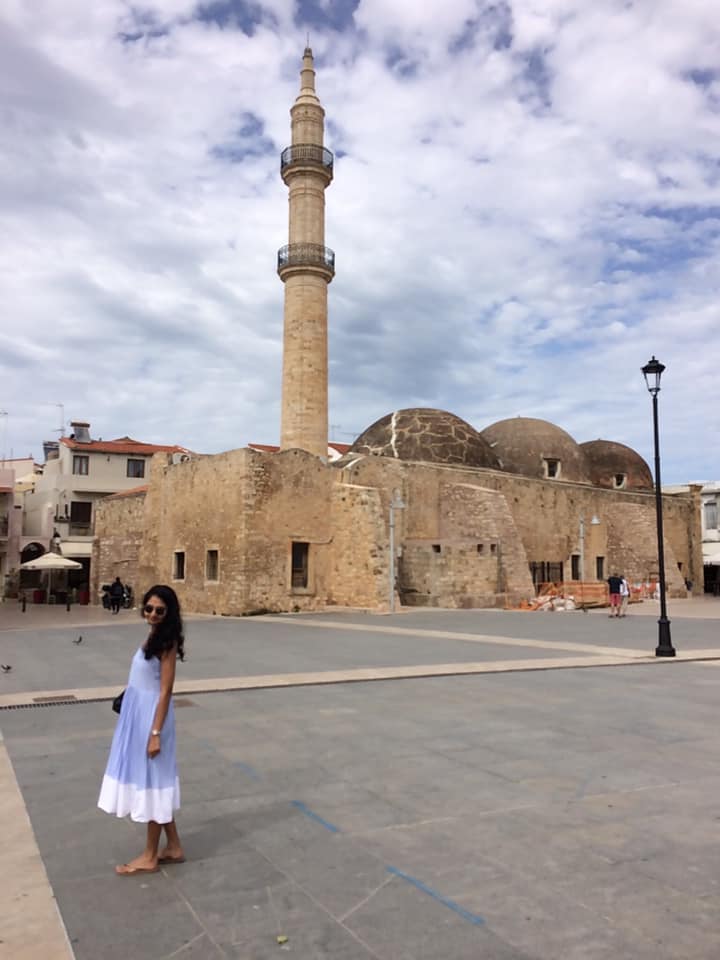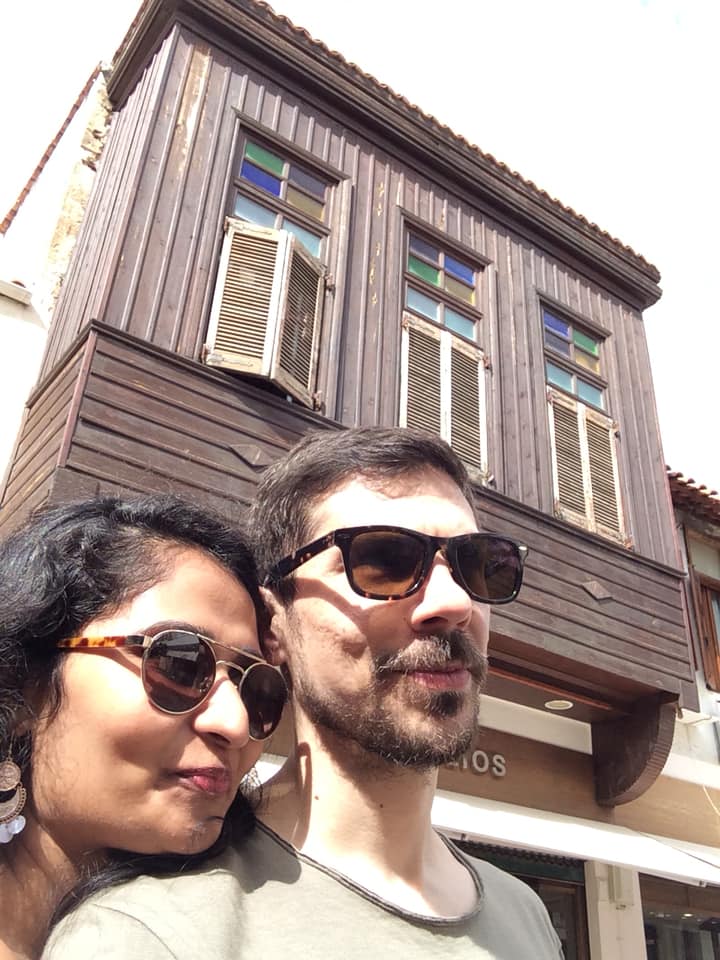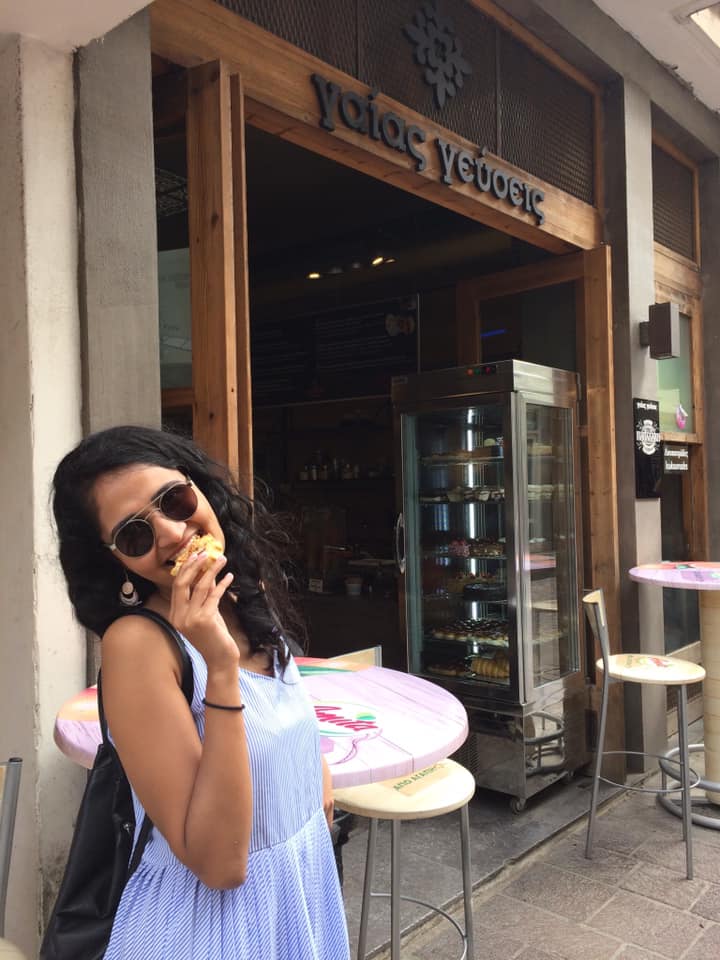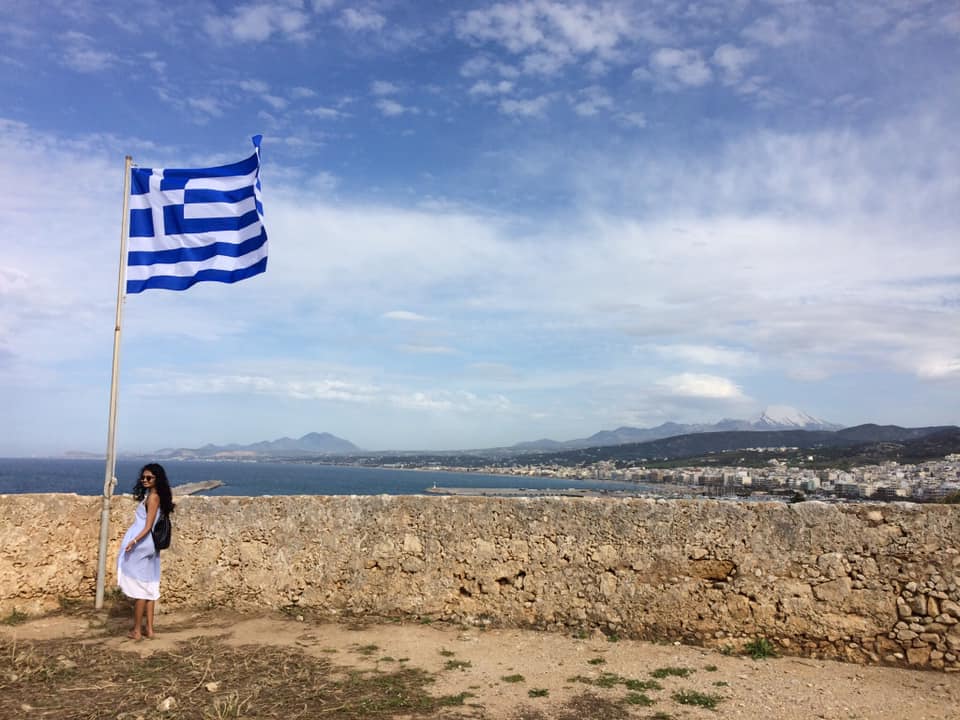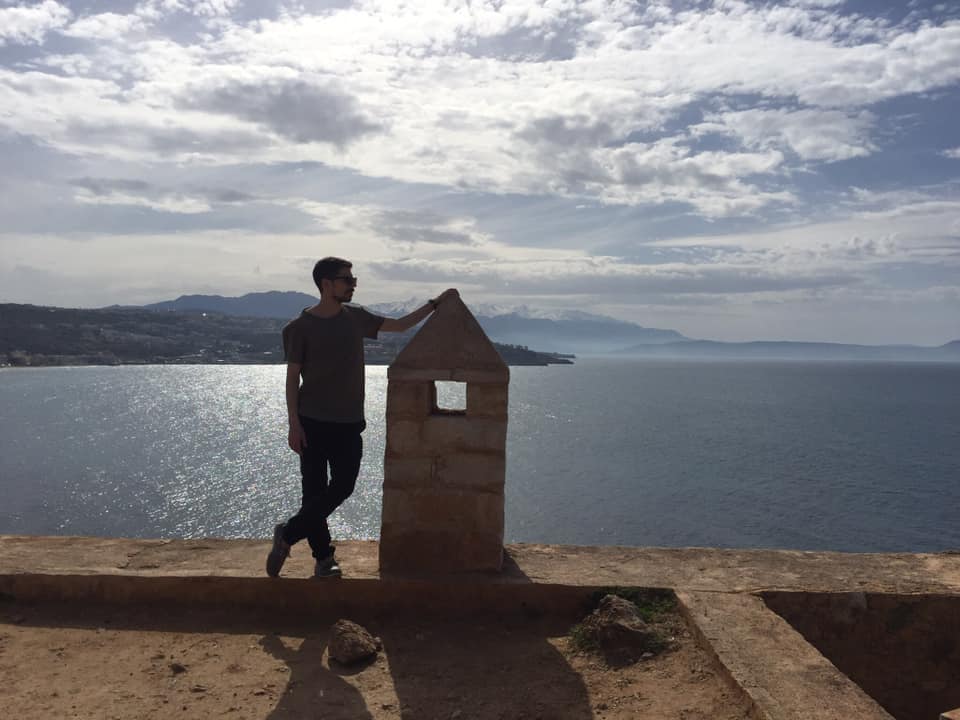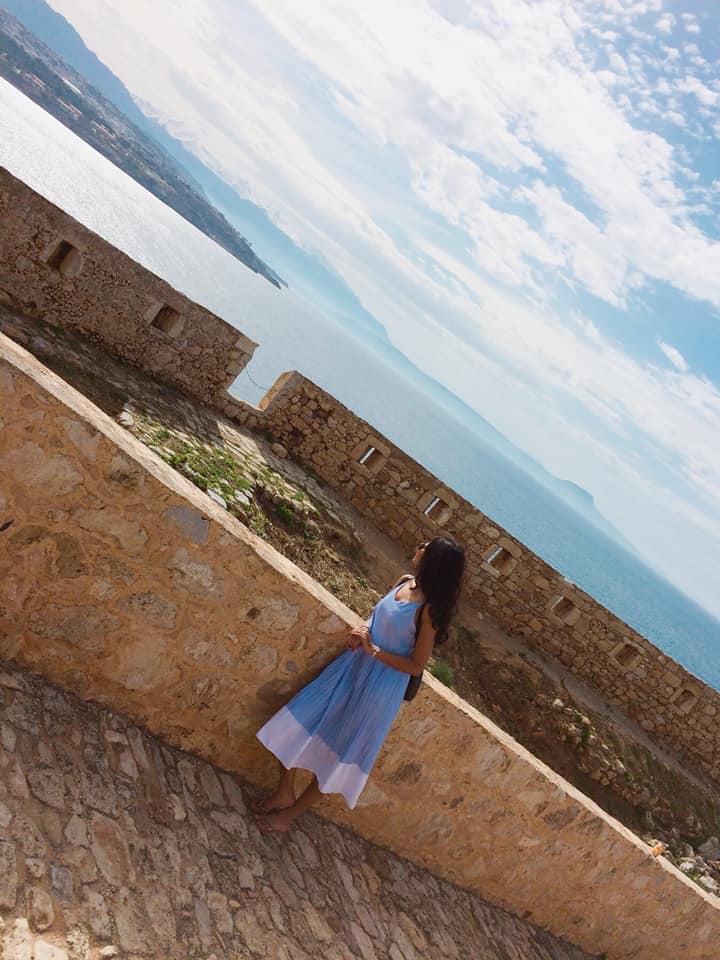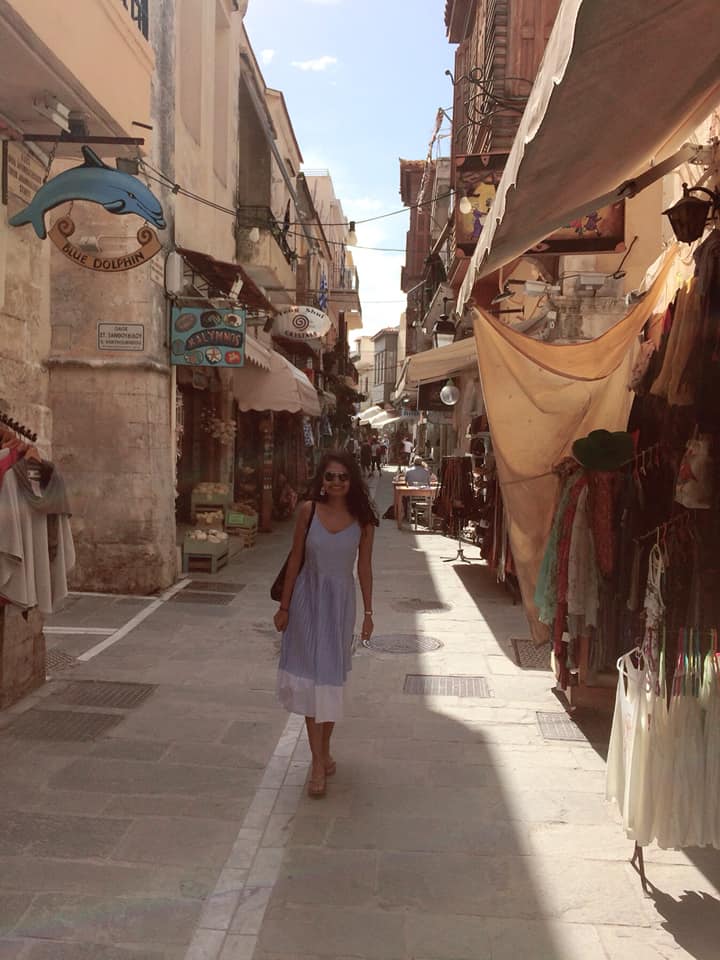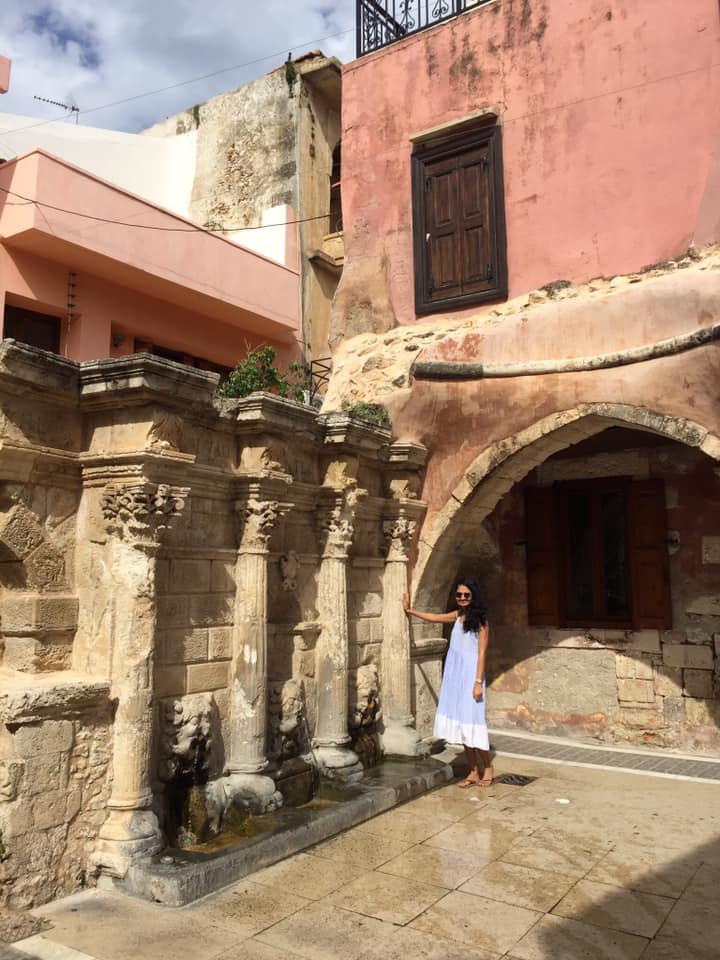 Day 2 was spent at the famous Arcadi monastery and Preveli monastery that played a key role in the Cretan revolution and world war II respectively. Lots of reading to do but I promise you wont get bored. The fight for freedom was inspiring, the Arcadi monastery is recognised by UNESCO as a freedom monument.
Preveli monastery has a history with helping wounded allied soldiers escape from the German soldiers during World War II through the lake. When we visited we were amused to see they kept an animal sanctuary with llamas, peacocks and ducks etc. It is a functioning monastery, even a priest had a chat with us. For lunch nearby, I recommend you find "Panaroma taverna", it has a view of Libya. The food is really good too!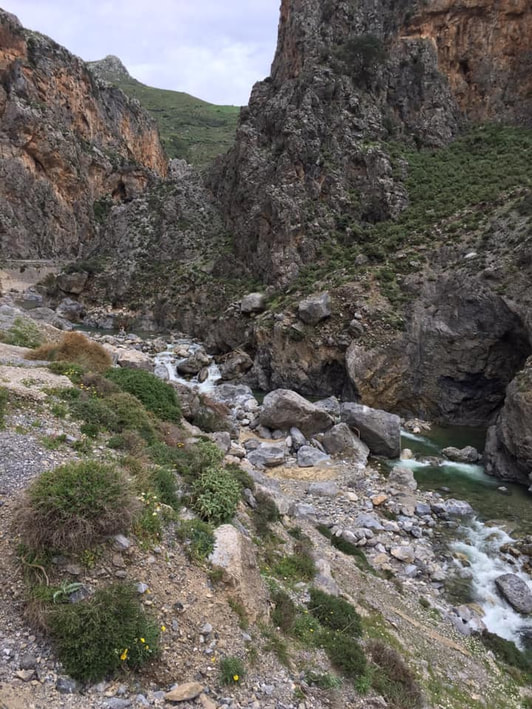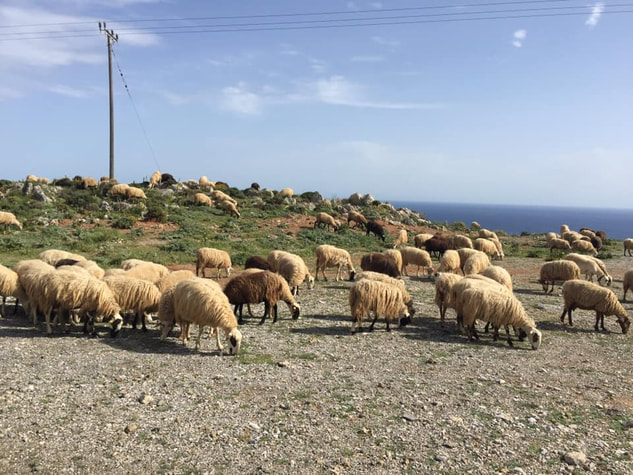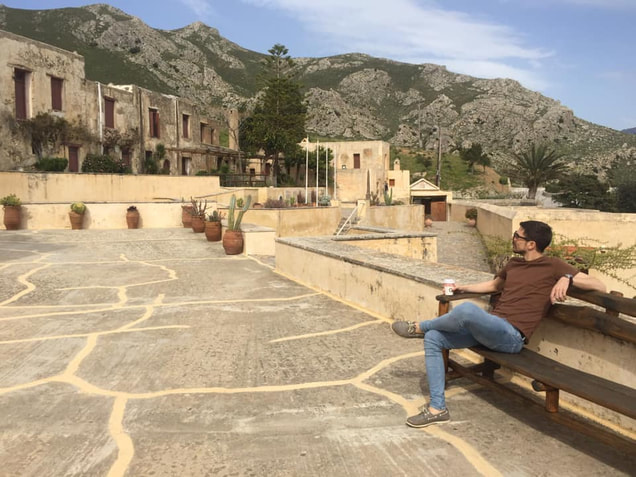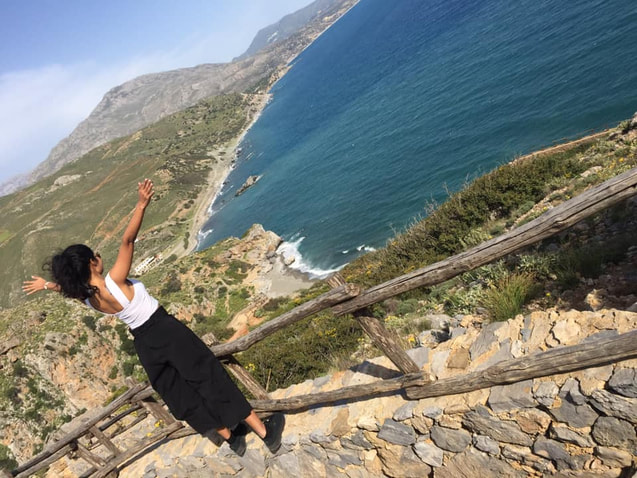 Heraklion
Heraklion is the capital city of Crete. We did not stay here as we wanted to be away from the city so we chose Hersonissos. It is a beach town with lovely spa resorts! Some party tourists choose Malia for the crazy nights, but obviously its all quiet in April. Tip: We spent 3 nights here.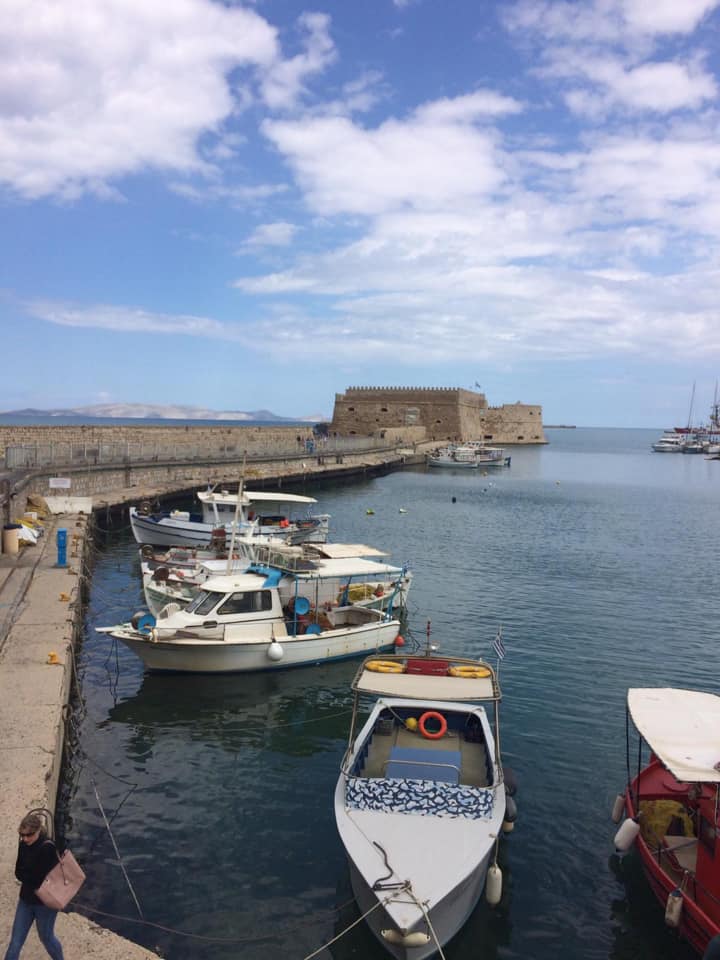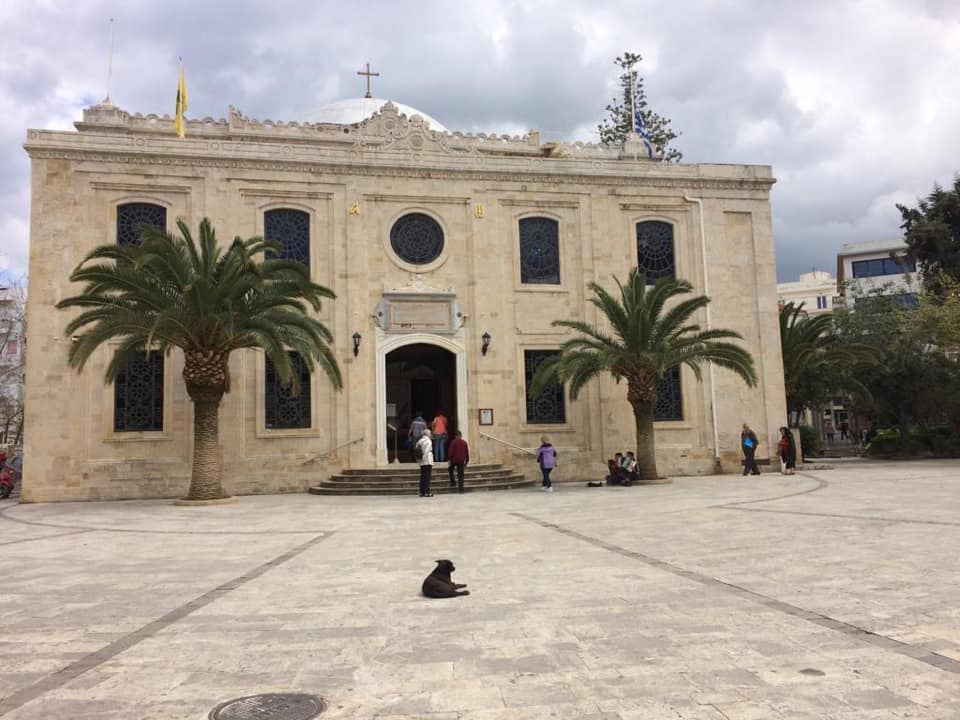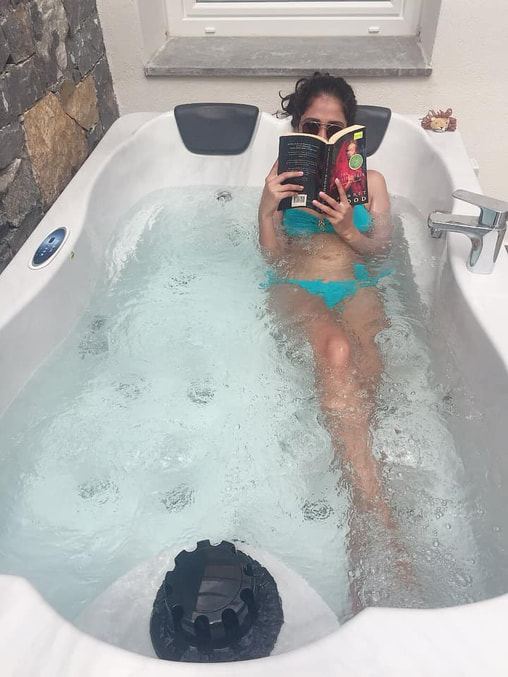 Spinalonga island
Day 2 was spent in Spinalonga! The last active leper colony in Europe was based here. Also there is a famous book called "the island" by Victoria Hislop and I highly recommend it. I was so excited to see the island and the story come alive. To get there, drive towards Plaka, there are boats (5 min ride) that will take you across and back for 10 euros. The entrance will cost 8 euros and do note there are no guides unless you are in a tour group. So for those, like me who like details, read up before!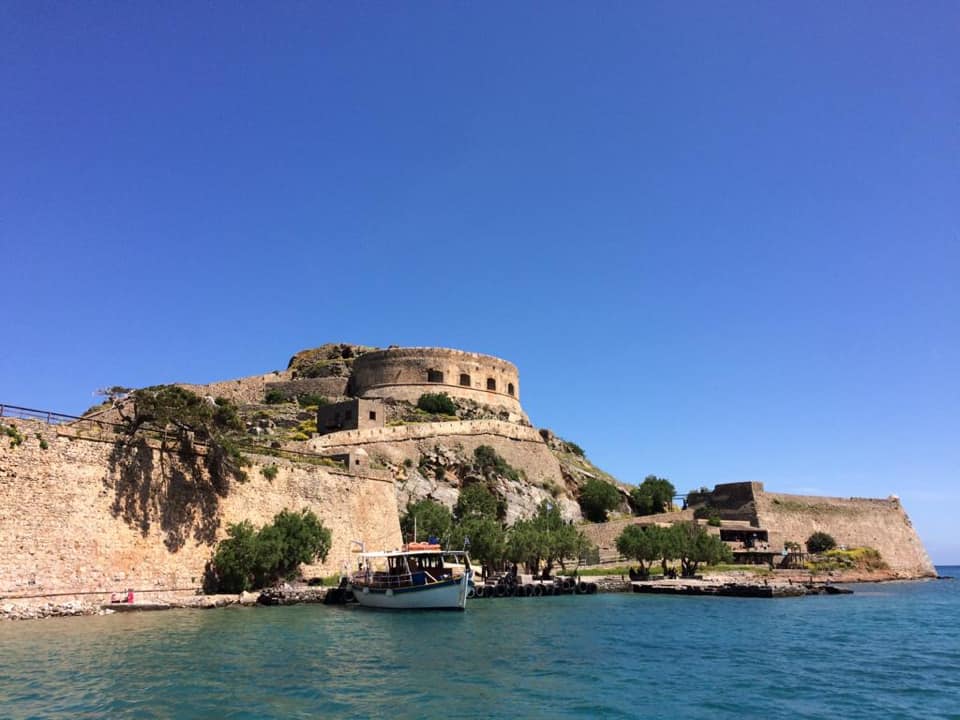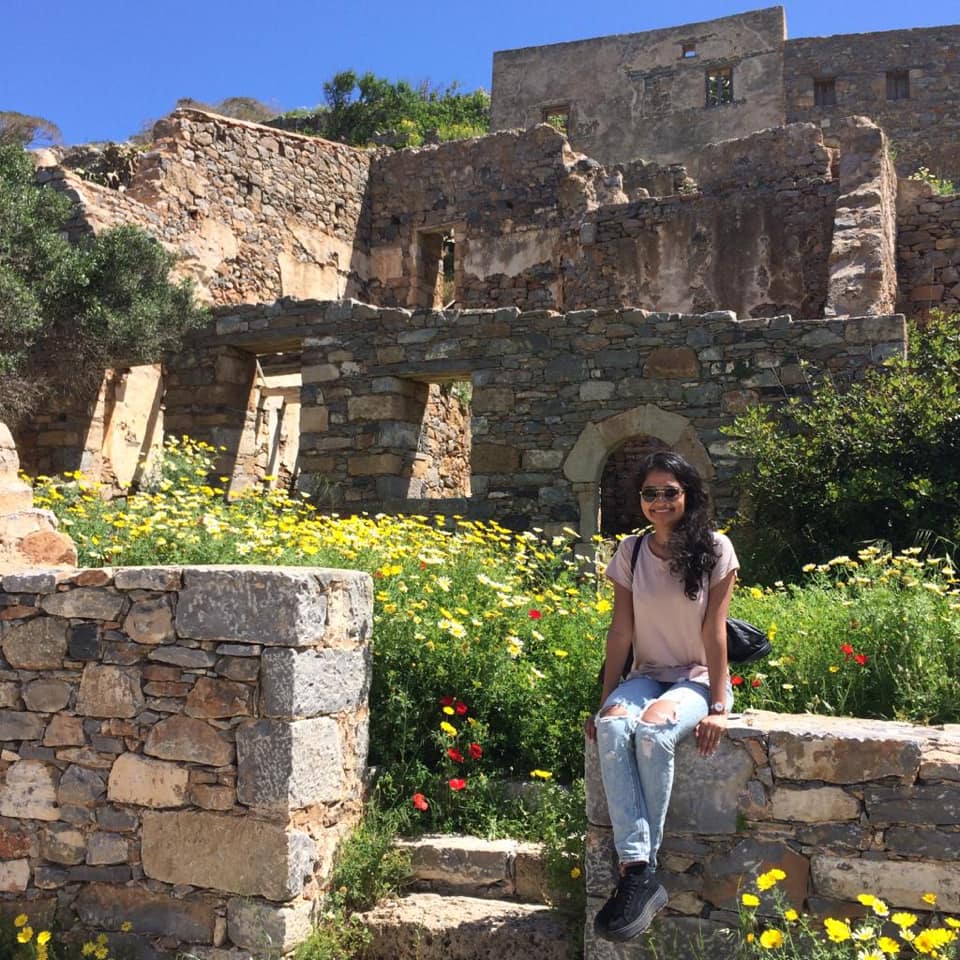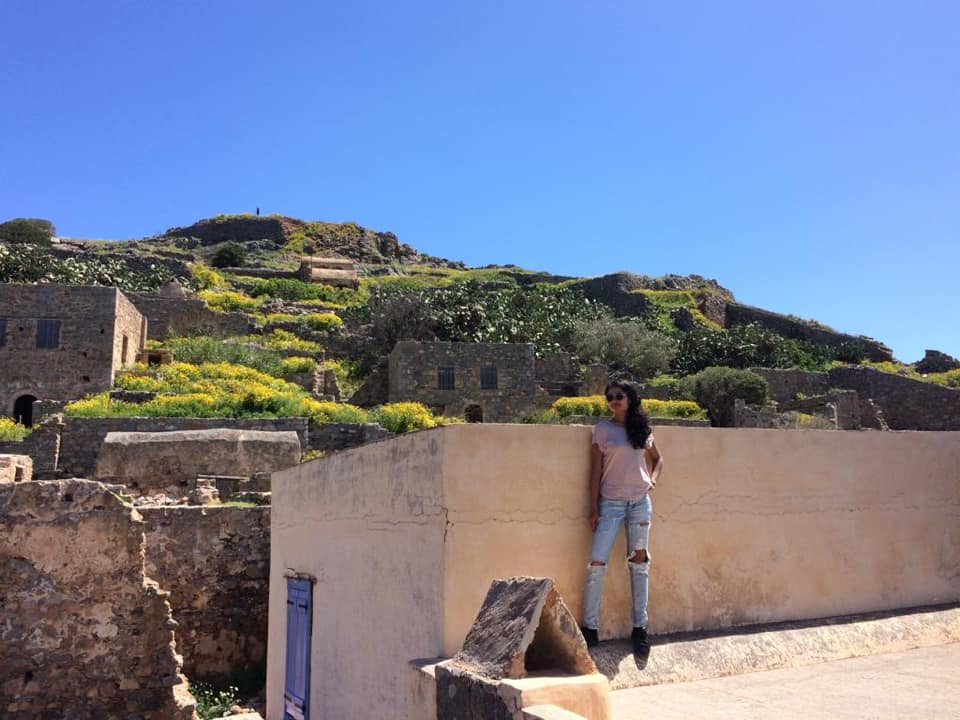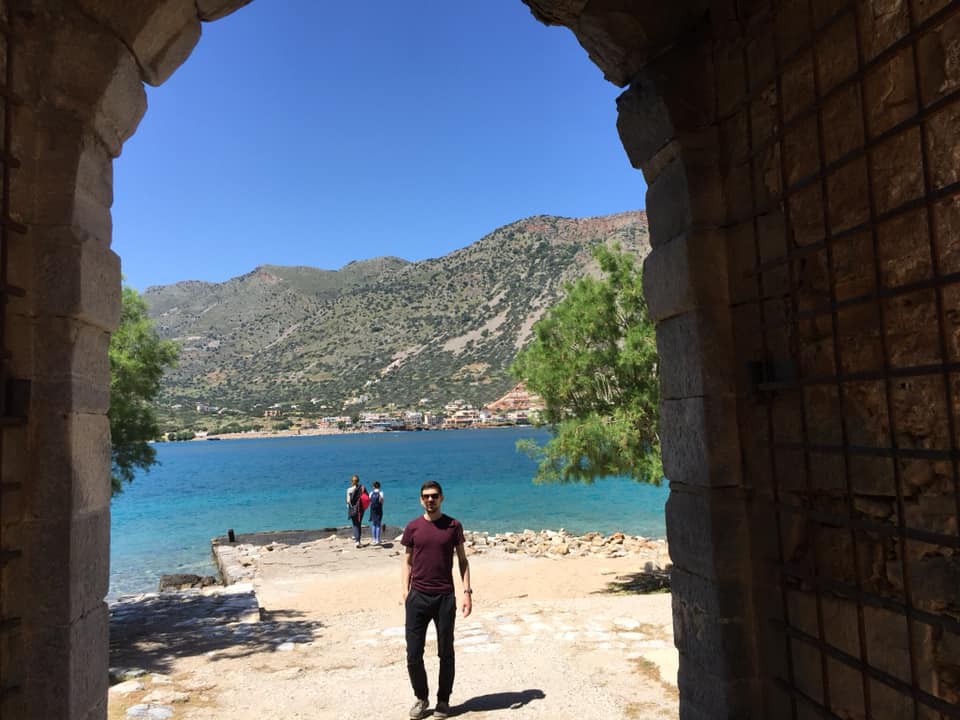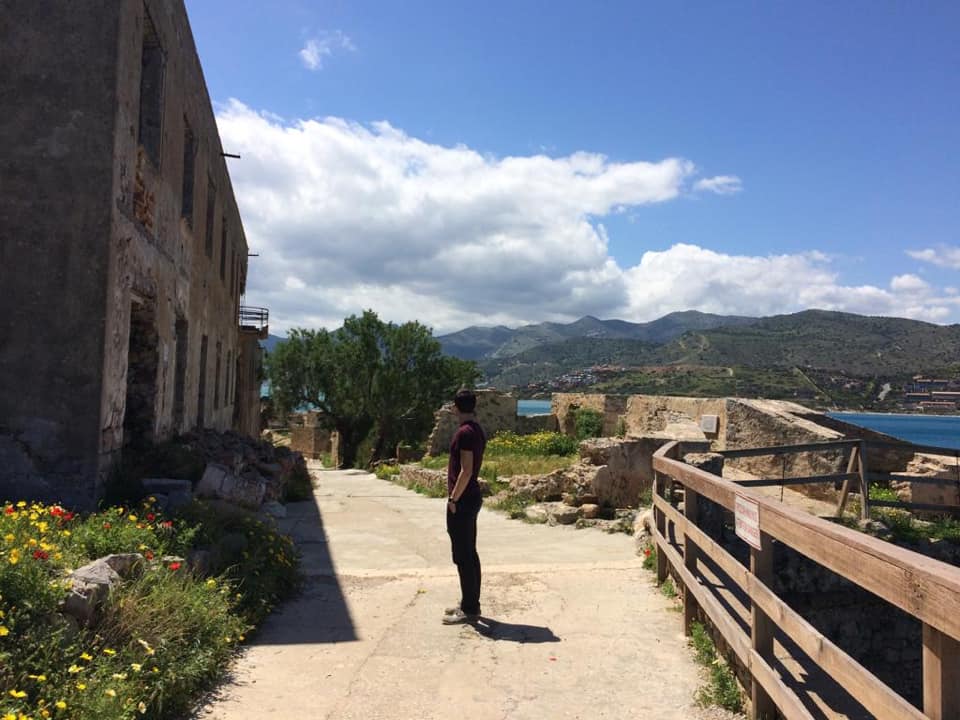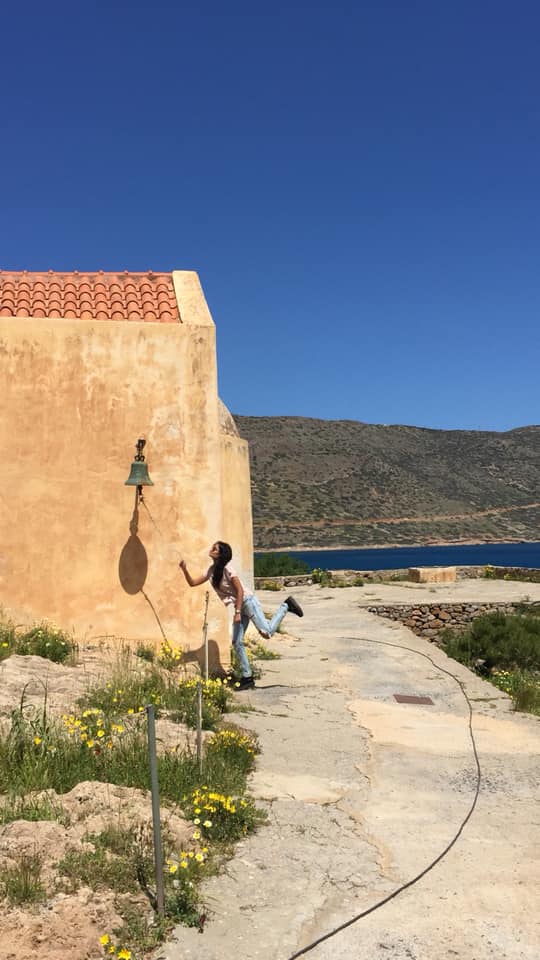 Knossos
For all the history lovers, Knossos is a must! The palace was built during the Minoan civilization and is linked with the legend of Minotaur and the labyrinth. Tip here: get your tickets online as the queue is long! Also do consider a guide as it is worth hearing the stories and history told to you! You will appreciate the highlights of the palace better such as the meaning behind the frescoes, throne room and the ways of the Minoan people.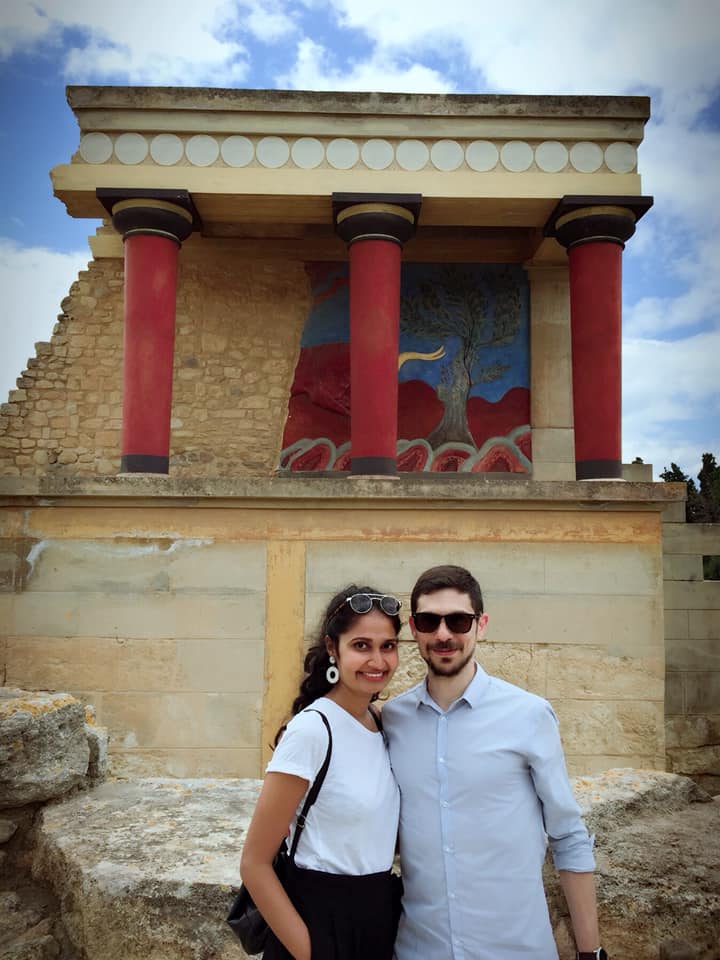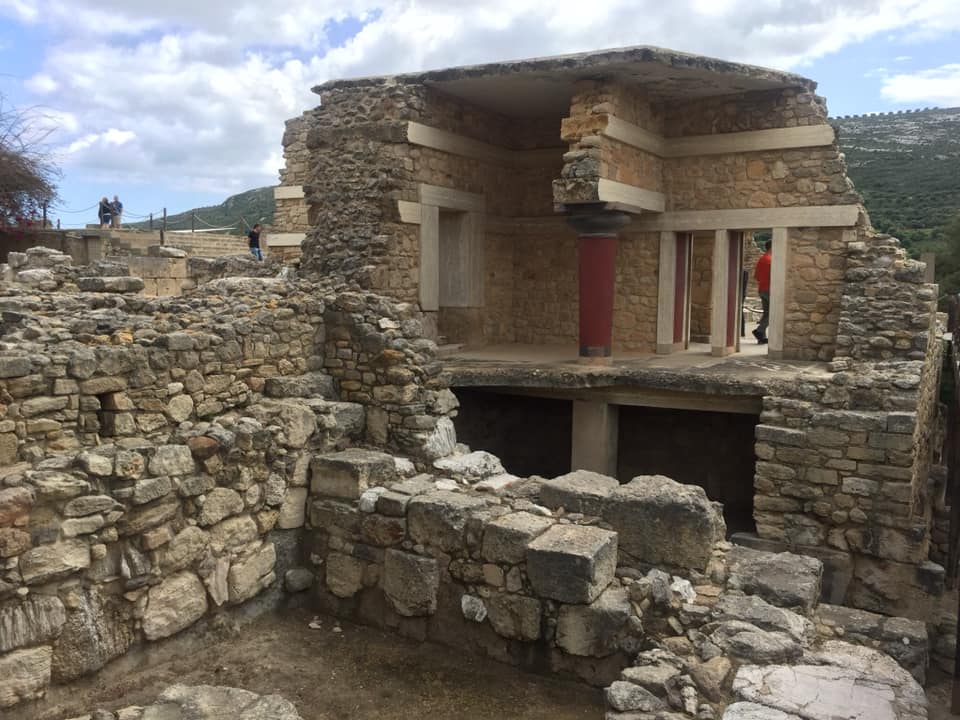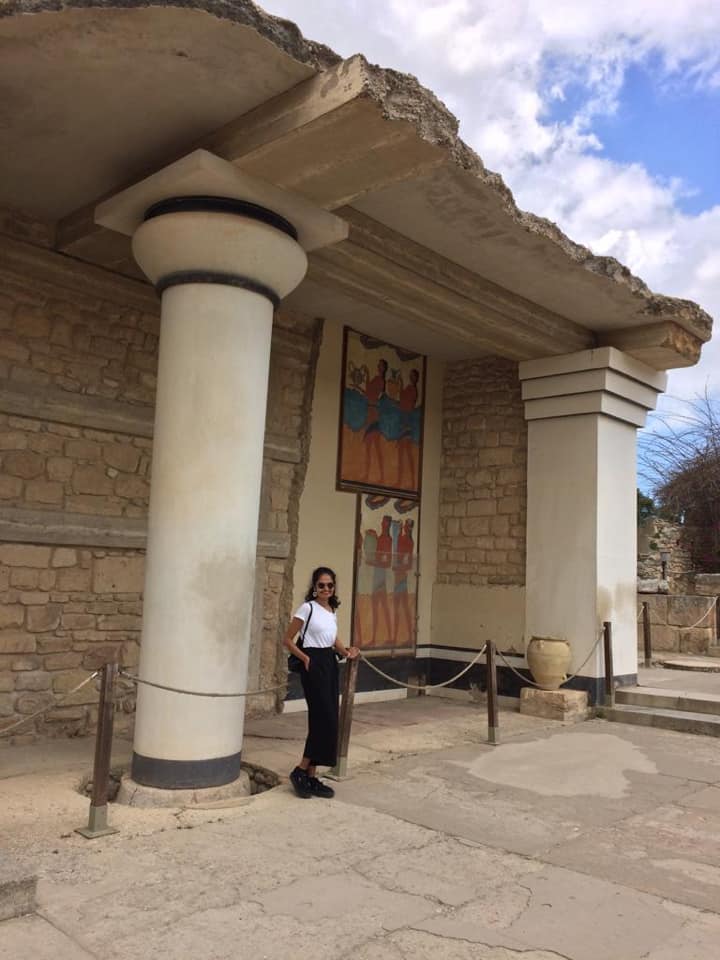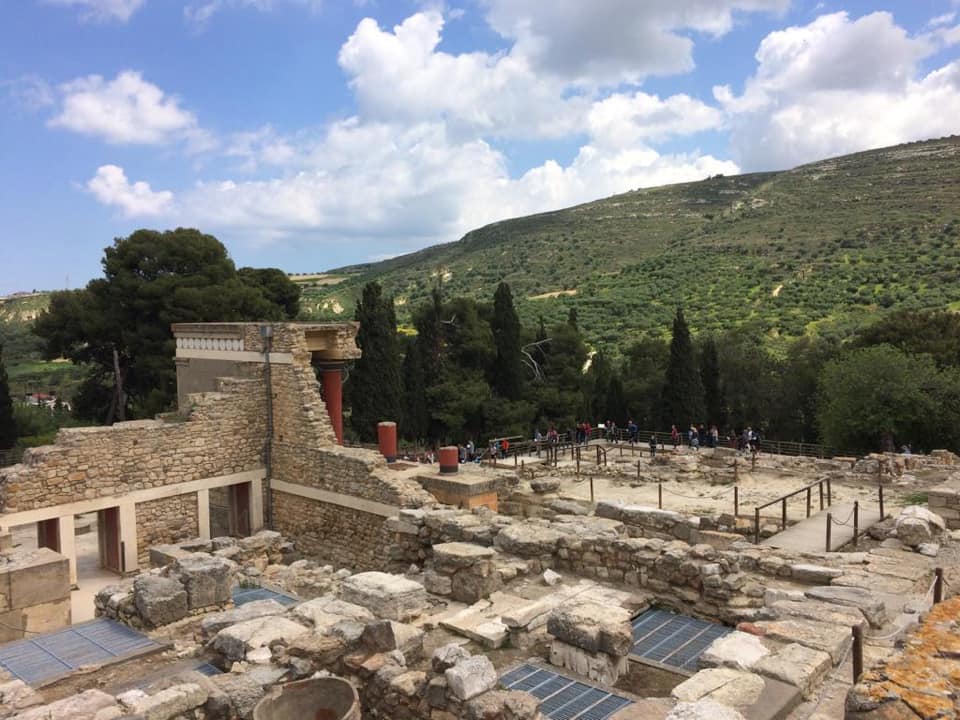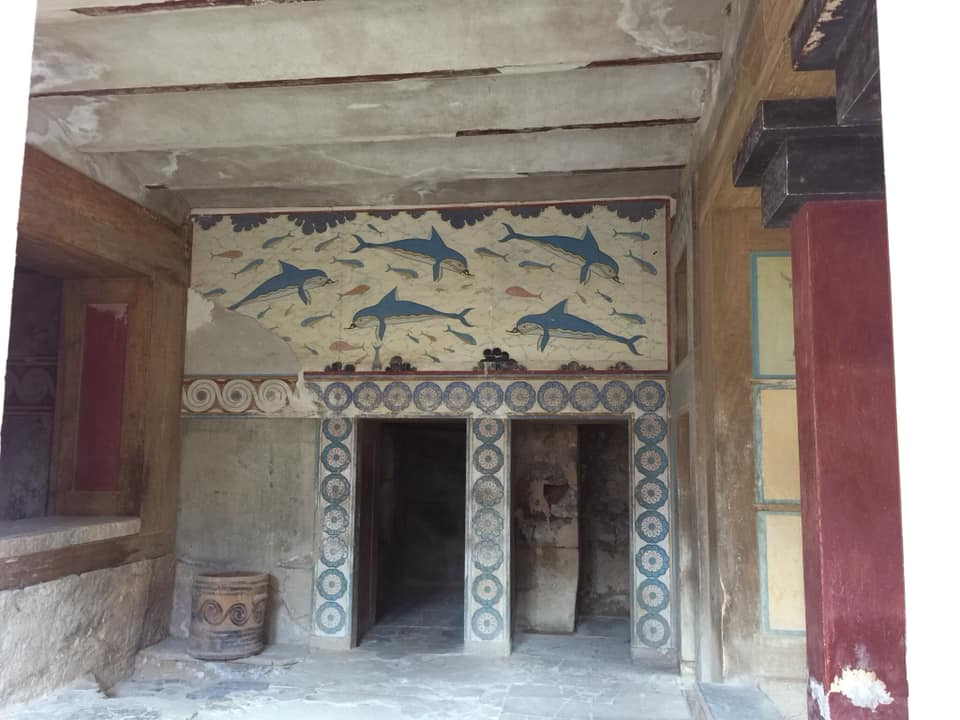 In Summary…
I am happy to answer any questions if you have any! Eventually, Sar and I loved Crete and will not rule out a return ;)