Chinese brunch-Dim sums anyone?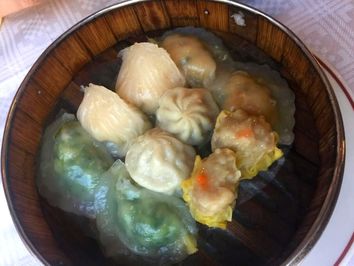 You know what I am craving for most? DIM SUMS! A typical Asian-Cantonese brunch is called "yum cha" in Hong Kong which are dim sums served with chinese tea. There are so many types of dim sums you could order and savour; such as pork and chive dumplings, pork soup dumplings, mango and prawn fritters, prawn dumplings and chee cheong fun with chilli oil etc. The good news is I will be travelling to Hong Kong in August and I cannot wait to go for brunches with my dad.
For now, we had to settle for yum cha in Cork! Its in a little Chinese restaurant called Yuan Ming, its pretty authentic as you'll get served by waiters from Malaysia (close to home for me). Its just lovely to catch up with them on their lives and plans to go home.
We also ordered the dry hor fun with beef which turned out tasting like "char kway teow" also known as fried noodles with eggs and cockles from Singapore. For those who love the local delicacy, that would be amazing, as for me I was a bit disappointed. I had something else in mind - there are several ways to make dry hor fun and this way was not my favourite. Ask for chilli oil with your noodles, it adds extra flavour which leaves you wanting more.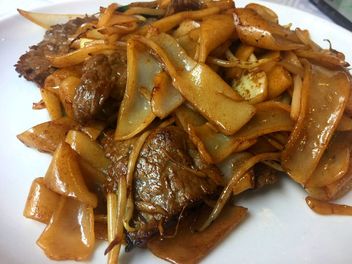 As for the array of dim sums we ordered which were basics by the way, I was a tad bit disappointed too. You could easily get frozen dim sums from the chinese shops and steam them on your own - they'll obviously fall apart and will not be as juicy as freshly made ones. Therefore, ordering it from a restaurant you would hope they would be freshly made and juicy which it was not. You can never get xiao long pao (pork soup dumplings) that burst in your mouth ever unless you were home. Anyways, for a small craving the food did its job.