LEAVING TIME by Jodi Picoult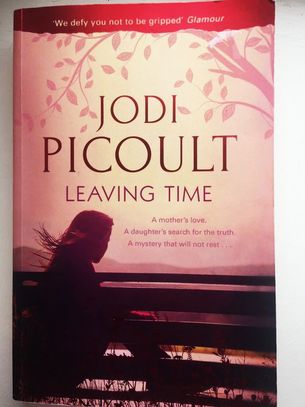 This is my first read of the summer! Lets just say it left tears in my eyes when I was done. Once again you're given four peoples perspective in the story:
A cop,
a psychic,
a little girl and
her missing mother.
The stories intertwine and they affect each other, it discusses lost hopes, love and how sometimes we hold onto unfinished feelings strongly that we may not realise it until something triggers our memories. The book also goes into details about elephants and how they have memories and remember more than we know. The way elephants deal with grief is portrayed several times in the book that left me thinking about the facts. Because if it were true, it's touched my heart how much more they could feel. I absolutely love elephants and after reading this book its got me thinking more about them.
My verdict: This book deserves 4.6 stars out of 5! I highly recommend it if you're looking for a summer read or just something to sink into after a day's work.